The We the People: The Citizen and the Constitution Program promotes civic competence and responsibility among the nation's upper elementary and secondary students.  The program enjoys active support from state bar associations and foundations, and other educational, professional, business, and community organizations across the nation. Since its inception in 1987, more than 28 million students and 75,000 educators have participated in the We the People Program.
MDCCHE provides support for Maryland teachers, schools, and school systems implementing the We the People… program. Maryland's State Coordinator is Marcie Taylor-Thoma. We the People… is implemented at the district level through support from the district coordinators.
Maryland currently has district-wide adoptions in Howard County at the Elementary level and Anne Arundel at the middle school level. Several districts including Washington County, Charles County, Baltimore County, and Montgomery County have high school teams who actively participate in district and state-level hearings. The winning team at the state level represents Maryland at the National Finals each year.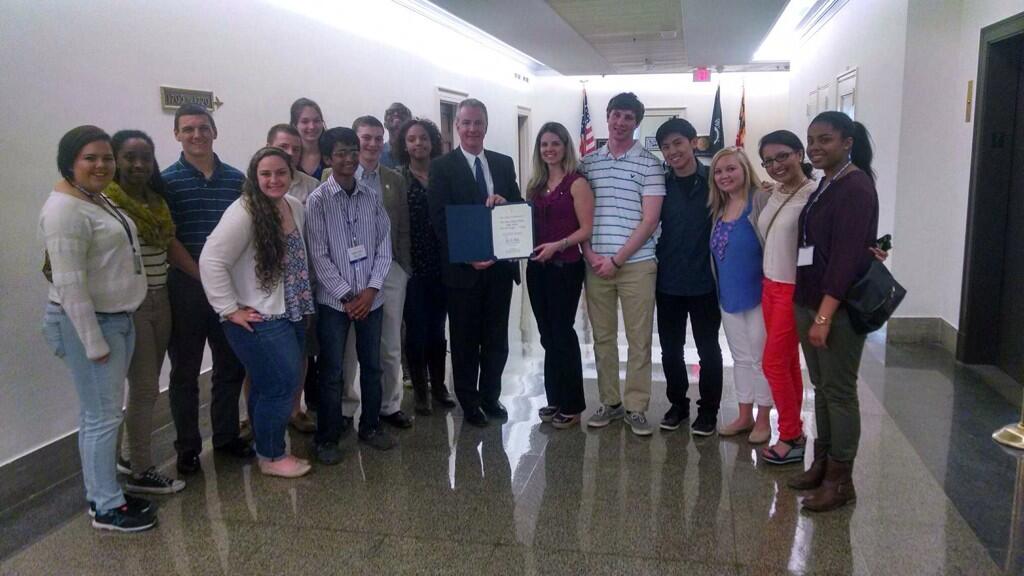 Maryland's 2014 Champion We the People… Team visits with Congressman Van Hollen at National Finals in Washington DC.
Congratulations to this year's 2017 Maryland state champion We the People… team: Boonsboro HIgh School!